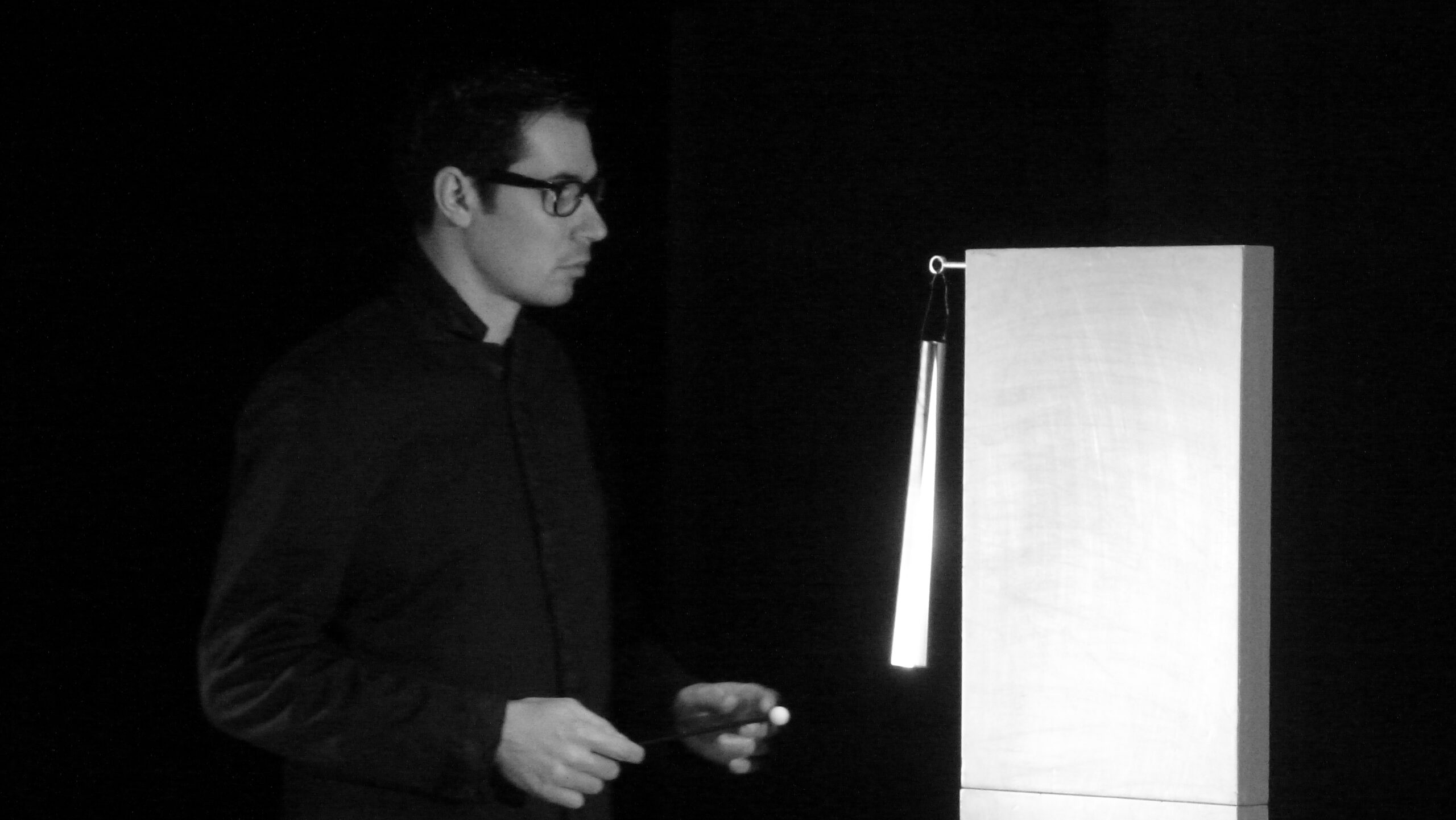 Apologies4&5|Parallele07|IsabelleSchneider01
Apologies4&5|Parallele07|IsabelleSchneider02
Apologies4&5|Parallele07|IsabelleSchneider05
Apologies4&5|Parallele07|IsabelleSchneider04
Apologies4&5|Parallele07|IsabelleSchneider09
Premiere in June 2016 at Athens & Epidaurus Festival
"The man approaches the examiner and bows before him, raising his right hand:
If swimming pleases me, may I never again dive into waters of translucent blue.
If I enjoy strolls in the park, may the trees fall and block my path.
I will be honest. If I am not, I am not worthy to be here before you tonight".
Efthimis Filippou
.
The work by Efthimis Filippou, writen for this performance, uses a condensed, lyrical idiom to essay a wander through the inner geography of two people. Based on real events, the result is a biographical poem for the stage. An informal hearing. A ritual of self-definition.
Its protagonist, a judge with supernatural powers in whom elements of an examination marker, a police detective and a psychoanalyst come together. Two defendants are brought before him of their own free will: a woman and a man. Of their own volition, they are examined in the presence of a five-member Chorus of jurors—the stakes: their social exclusion or inclusion. A total immersion in the minutiae of their lives thus far; a moment of reflection and redefinition. The fundamental issue: which of the two will manage to get themselves inducted into the female Jury-Chorus and serve as the trial's witness and ultimate judge? As the two 'defendants' square up to their memories and re-examine the defining moments of their lives, the Chorus observes and intervenes with polyphonic songs from Corsica and elsewhere in the Mediterranean.
---
Credits
Text: Efthimis Filippou | Stage direction: Argyro Chioti | Music adaptation & coaching: Henri Kergomar | Costume designer: Christina Calbari | Scenery: Babis Chiotis | Lighting design: Tasos Palaioroutas | Director's assistant: Antonis Antonopoulos | Director's and dramaturg's assistant: Artemis Chrysostomidou | Assistant costume designer: Iphigenia Daoudaki | Artistic associate: Ariane Labed | On stage: Evi Saoulidou, Efthimis Theou, Fidel Talamboukas | Choir/Dancers: Eleni Vergeti, Evdoxia Androulidaki, Matina Pergioudaki, Georgina Chryskioti, Argyro Chioti
Photos: Myrto Apostolidou, Isabelle Schneider
Production: Athens & Epidaurus Festival | Co-production: VASISTAS | Komm'n'act (platform for international young creation) | NEON | Theatro Technis "Karolos Koun"
With the kind support of J. F. Costopoulos Foundation